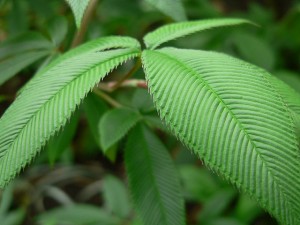 Walking home from my spinning class this morning, I noticed a man trimming a tree. Not an extraordinary event, but it struck me: Here was a pile of vibrant green leaves on the ground and when you looked at the tree, it was still full of the same verdant leaves. After the gardener cut the leaves making it more square and stylized, it was even more beautiful than before — outside of the style, you couldn't tell that leaves had even been trimmed.
Not only do plants flourish when given the fuel to grow, but also when a skillful gardener trims their excess. Without proper trimming, they become a mess. We've all seen yards so overflowing with plants that they run together in a sort of living Rorschach test.
When I was growing up we called one such house "The Jungle House" — so many untrimmed plants you could barely see the house. Not surprisingly, they got robbed. Soon after many of the plants were gone. Untrimmed plants have a cost.
But it isn't just plants that benefit from trimming. We spend much of our lives adding. We add features to our product. We add friends to our lives. We add equipment at work and toys at home. If we aren't careful our life becomes the jungle house. So filled up that it loses its appeal and is at risk of losing even more.
Like plants, without willful action, we will continue to add. Perhaps next time we feel the need to improve by adding, we should instead consider improving by trimming.
There is a time for everything,
and a season for every activity under heaven:

a time to be born and a time to die,
a time to plant and a time to uproot,

a time to kill and a time to heal,
a time to tear down and a time to build,

a time to weep and a time to laugh,
a time to mourn and a time to dance,

a time to scatter stones and a time to gather them,
a time to embrace and a time to refrain,

a time to search and a time to give up,
a time to keep and a time to throw away,

a time to tear and a time to mend,
a time to be silent and a time to speak,

a time to love and a time to hate,
a time for war and a time for peace.

– Ecclesiastes 3 (NIV)
Photo Courtesy of Len Wick