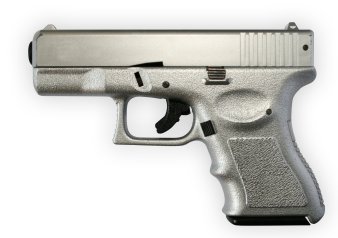 I am not afraid of waking up to a stranger standing over my bed at night.
While working out, the TV had a closed caption news report on the concealed carry permits in Phoenix. They showed the training that people go through as well as several with permits as well as interviews with several of them. They spoke extensively about being ready for various circumstances, most of which I do not worry about on a day-to-day basis.
At one point, they flipped back a bed cover and showed a gun under someone's pillow. The person said he didn't want to wake up with a stranger standing over his bed and be unprepared. This struck me as a somewhat absurd fear. If someone wakes you up in night, you're drowsy, is it more likely to be a person you know and love or a stranger? If it is a stranger and they are standing over your bed, perhaps they are even more prepared than you are?
Yet, if you started sleeping with a gun under your pillow, it seems far more likely that you would be afraid of that situation. Playing the scenario over and over in your head, making it more real each night before going to bed. It struck me as strange that the things we do to prepare ourselves for the "worst" instead of relieving our fear only amplify it. It's like trying not to think of a white swan. The more you try to avoid it, the more you think about it.
More than that, I've found that the things we worry about are not the things that actually occur. The things we never saw coming are the things that strike us. How much more likely is a heart attack than being shot in your own bed?
Life is too short to live in fear or to go without a good nights sleep.